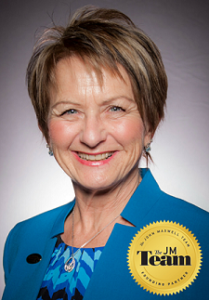 Jan McDonald cares about people and their future growth and success. For the last 10 years she has been the CEO of Life Options Pregnancy Medical Clinics. Jan McDonald is an excellent match for the leadership, vision and strategic planning required as the CEO of Life Options. Jan is a results-oriented, yet compassionate leader. She is proficient at identifying organizational needs, and has the desire to build business relationships and possesses the ability to lead others. Jan's leadership experience and success in achieving organizational goals and objectives has consistently taken Life Options to the next level.
Jan became a John Maxwell certified Coach, Speaker and Leadership Trainer because of the great impact leadership skills have had on Life Options, her life and relationships.
As a John Maxwell Certified Coach, Teacher and Speaker, Jan can offer you workshops, seminars, keynote speaking, and coaching, aiding your personal and professional growth through study and practical application of John's proven leadership methods. Working together, Jan will move you and/or your team or organization in the desired direction to reach your goals.
Contact Me. I am looking forward to assisting you on your journey.