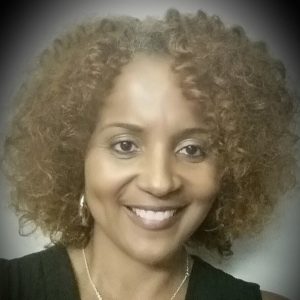 It is a fact that no one ever reaches their true potential – the REAL greatness within themselves – without a MENTOR.  The fact is, you can't see the picture when you're inside the frame.  If we need coaches to be successful in sports, isn't it more important to have a coach in this thing called LIFE?
As your Empowerment Mentoring Coach, I can offer you workshops, seminars, webinars, coaching, keynote speaking and other services aiding your personal and professional growth through study and practical application of the Empowerment Mentoring proven methods.
I have spent the past 27+ years in the Federal Sector where one of my primary roles has been to represent my Agency at the National, Regional, and local level, including speaking at Conferences and meetings. I have spent the past 15 years as the Training Coordinator for my Program, personally designing and conducting training for hundreds of employees nationwide.
While continuing to facilitate my personal leadership growth after earning my MPA in Human Resources and graduating from the Federal Executive Institute (FEI), I completed my International Certification with the John Maxwell Team as an Independent Teacher, Speaker, and Coach. Since that time, I have conducted one-on-one executive and life coaching for executives and leaders at various stages in their journey; regularly trained present and future leaders on how to reach goals, overcome boundaries, improve communications, increase sales production, and how to up level the services of their organization; designed customized supervisory training; conducted Lunch & Learns & Masterminds for public sector, non-profit, and for-profit organizations; annually hosted the Live2Lead Columbia Leadership Event; and presented on leadership, personal growth, and a variety of other topics.  Organizations have been able to successfully improve moral; decrease employee complaints; improve customer service, efficiency, profits, and improve on organizational growth and development as a result of working with Menifield & Associates, LLC.
Helping clients create new beliefs, achieve a higher level of awareness, and develop a learning model to have the life they desire has helped me operate in my "Sweet Spot".  Working together, I will move you and/or your team/organization in the desired direction to reach your goals.
Contact Me. I am looking forward to assisting you on your journey in order for you to have what you desire.