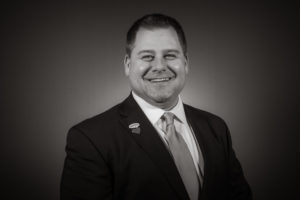 Chris is one of the most collaborative and exciting speakers, trainers, facilitators and coaches who is focused on adding value to and changing the lives of others. His expertise lies in connecting with his clients and audiences as well as presenting information in a fun and learnable way. His approaches, strategies and focus are truly about helping his clients get results and the life they desire to have!
He is the Chief Transformation Officer at Stoecklein Consulting. One of his favorite accomplishments is becoming a Certified John Maxwell Coach, Trainer and Speaker and member of the John Maxwell Team. For the past 17 years Chris has served in numerous Human Resources Manager roles for multiple organizations before starting his own organization to strategically focus on adding value to others.  He began his professional life as an HR Management Trainee and then was propelled on a professional journey in the Human Resources Management and Human Resources Development fields.  For close to 16 years he has built a tremendous career, reputation and professional life as a manager, change agent, leader, trainer, facilitator, community volunteer, mentor and coach. The knowledge, skills and mentors that have been a part of his life have helped him to create a life that is intentionally focused on adding value to others. And while he is a sought after coach, trainer, speaker, and mentor too many; he knows that his purpose, passion and destiny has something more for him to do in his life.
Growing up in Manhattan Kansas under the guidance of amazing parents provided him a terrific environment for learning. After graduating from Kansas State University he spent the next decade continuing his learning through HR certifications and most recently earning his Masters of Human Resources Development from Clemson University.   As a life-long learner he truly understands the value in "growing yourself". His interest in human behavior, personal growth as well as training and development, has not only increased his own awareness and understanding but has meant that his clients and audiences experience meaningful and real changes that can be applied immediately in their own lives. He is certain that his passion and purpose is working with and growing new leaders, new thinkers, new visionaries and helping them to find their vision, face their own self-limiting beliefs and fears as well as build upon their personal and professional dreams and aspirations for life changing results.
As his own awareness grew he came to a crossroads in his professional life. Should he stay in his "comfort zone" doing what he was doing for years or should he follow his passion and purpose to intentionally help others in a greater capacity? He feels incredibly honored and privileged to share his knowledge as well as his personal and professional experiences to help others achieve their awareness so they can live the life they aspire to have. Part of why Chris loves what he does is because he gets the opportunity to work with people to help them discover their awareness. As Carl Jung said "Until you make the unconscious conscious, it will direct your life and you will call it fate."
If you would like to hear more about how you and Chris can partner together to help you achieve your personal dreams and desires or your business team's goals and objectives, increase productivity and profits Chris would love to hear from you. The question you need to ask yourself is "If I act on this opportunity will this move me closer to my dream or goal?" If the answer is yes, then you have to move, you have to be causative!  You see Chris supports you by sharing your vision of the life you imagine.
Chris can partner with you to gain a greater level of awareness to help you transform your life and the lives around you!  Sign up on his website www.stoeckleinconsulting.com to learn more about his products and offerings, see what others have to say about him, and enter to win a FREE SPOT in a future Master Mind Group.